What is a Next Generation School?
Each student at Lehi High will receive their own Chromebook to use for the entire school year. This is often referred to as being one-to-one (1:1). Please take your Chromebook home each day, charge it each night, and bring it back to school every school day to use in your classes.
Blended teaching is the purposeful blend or combination of two different instructional modalities: in-person and online. Both the online and in-person components are essential and both inform and promote the other. When possible, effective blended teaching combines the best of online and in-person instruction.One goal our teachers will have will be how to effectively combine online experiences with existing classroom-based activities to maximize and deepen student learning.
Potential School Supplies Shopping List
Chromebook Insurance information
Student Digital Citizenship Curriculum
We are committed to teaching our students the knowledge, skills and dispositions that are essential in each course. It is also important that each student understands how to be a safe and productive digital citizen. We will teach each student digital curriculum that has been created by ASD Technology specialists. Below are the core areas that students will learn and revisit during the school year.
Digital Footprint Lessons
Students will explore and understand how their digital footprint can lead others to draw conclusions (both positive and negative) about who they are
Students will reflect what responsibility they have to themselves and others as they post to social media regarding their digital footprint
Students will be able to define the term digital footprint and understand that their digital footprint is permanent
Vocabulary to be learned: Digital Footprint, Invisible Audience, Oversharing, Digital Reputation
Digital Privacy Lessons
Students will be able to define online tracking and describe how companies use it
Students will be able to identify the benefits and drawbacks of online tracking to both companies and users
Students will be able to analyze specific examples of online tracking
Vocabulary to be learned: Cookies, Online Tracking, Personalized Content, Targeted Advertising, Third Party
Communication & Relationships
Students will be able to identify the types of messages that might cause a red flag feeling for someone they've met online
Students will be able to use the Feelings & Options thinking routine to analyze and respond to a situation involving a red flag feeling
Students will learn how to have safe conversations online and navigate, avoid and assess awkward and risky situations
Vocabulary to be learned: Grooming, Digital Media, Sharing, Privacy, Manipulating
Media Balance
Students will explore ways that different types of digital media are, and aren't, designed to help us make good media choices
Students will reflect on how digital media is designed to either help or hinder the addition of meaning and value in our lives
Students will learn how to develop good, healthy habits when using digital media
Vocabulary to be learned: Addidictive Design, Feedback Loop, Humane Design
Cyberbullying
Students will learn how to identify examples of online behaviors that may hurt, embarrass, or offend others
Students will discuss real-life digital dilemas and practice how to respond to situations
Students will discuss the differences between communicating online and in person and the best ways to respond to avoid hurting people's feelings
Vocabulary to be learned: Cyberbullying, Digital Drama, Hate Speech
Parent Resources & Important Steps
Students will be expected to bring their Chromebook to school each day. Lessons and use will depend on the teacher and what they have prepared to teach. It is important that your student charge their device each night to ensure it is ready for them to connect, discover, create and share.
Each student will recieve a charging cable for their Chromebook when we distribute them during the first week of school. We will label each Chromebook and charging cable with an identifying sticker with each students' name.
If a Chromebook is charged each night, the device will work the entire day at school. Please help your student to make charging a habit/daily routine to ensure their device is ready to be used each school day.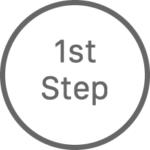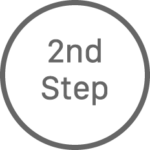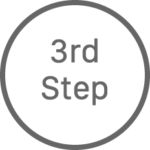 Download
Canvas
Observer App
At the beginning of each school year, parents need to electronically sign parent sections in the Skyward portal. This will allow your student to use technology in our district meetings and for your student to take district computers off campus. Click below to fill out the required information.
Access to the Parent Skyward Portal will be updated and available August 5th.
Blocksi Parent Manager will allow you to enforce bedtime and time access on internet sites. You will also have the option to enforce stricter policies by blocking specific online content. You can also be warned when blocked content is accessed on their device.
Blocksi Manager Parent Dashboard puts the parent, guardian and Director of Technology on the same page and assure 1:1 Chromebook initiative acceptance by both parents, teacher and students.
PARENTS: PLEASE USE THE SAME EMAIL THAT IS POSTED IN SKYWARD. 
Canvas Observer will allow parents to see what is going on in Canvas courses. view due dates, teacher comments on assignments and view scores and/or grades.
This feature will not be available until the middle of August when classes are loaded into Canvas Parents need to add this through students' Canvas accounts.
Canvas is only used in grades 7-12 in Alpine School District.
If you feel that you need help providing the for your children, please follow this link to see if you qualify for government assistance.